Reading and Writing a Review
Reading and Writing a Review
PART 1 Think about online reviews
On a sheet of notebook paper,  answer questions 9 and 10 then any other 4 questions.
What do you know about using and writing reviews from blog
What do you know about using and writing reviews?
Do you use reviews in decision making- about movies, books, stores, or music?
What type of items to you read reviews about?
Do you ever write reviews? About what? Why? Explain.
How else do you use the Internet to find out what is good, whether through social media, informal friend networks or other ways?
How do reviews impact your decision making?
Do you trust online reviews? Explain
Do you and your parents use reviews on websites? For example, Yelp? Amazon? Shopping websites?
Do you think a business owner should pay someone to write a positive review? Explain.
Do you think the government/law enforcment should to crack down on deceptive reviews on the Internet?  Explain.
After you respond to the questions above we will read this article together, complete the assigned tasks,  and discuss.
Read the article below, and complete the following tasks…
1.       Hi-light and label the (c) claim, (e) evidence, (r) reason and (s) synthesis.
2.       Put an "!" next to ideas that impact your thinking about reviews.
nytarticleaboutreviewsBUYREVIEWSONYELP
http://learning.blogs.nytimes.com/2013/09/24/how-much-do-you-trust-online-reviews/?_r=0
After we have read the article linked above, would you change any of your answers?  Discuss with your table.
———————————————————————-
Part 2: Respond to 3 restaurant reviews
After we discuss the information below you will complete this assignment…
Respond to 3 restaurant reviews…
5 Tips for writing a great review:
1.  Abandon the Obvious.
2. Take Pictures.
3. Write about the Interesting and Funny.
4. Don't Hide Your Personality.
5. Re-Read Your Review before you post.
http://www.menuism.com/blog/5-tips-towards-writing-a-great-restaurant-review/
————————
Example reviews:
http://cuisinenet.com/info/?v=237&/san_francisco/rest/1776.shtml
http://teachers.ewrsd.k12.nj.us/savedoff/journalism/reviews/restaurant_reviews.htm
http://www.calamaripress.com/restaurant_reviews.htm
http://learning.blogs.nytimes.com/2005/06/30/reviews-revealed/
http://www.nola.com/dining-guide/index.ssf/2011/12/walk-ons_bistreaux_bar_has_22.html
——————————————————————-
Food adjectives:
http://foxhugh.wordpress.com/word-lists/list-of-food-adjectives/
Amy Sherman Food Adjectives Often Used in Menus and Reviews
http://kathytemean.wordpress.com/2009/04/25/101-descriptive-words-for-foods/
http://www.world-food-and-wine.com/describing-food
Adjectives that make food sound good:
tantalizing
inviting
ambrosial
choice
delectable
delicious
luscious
scrumptious
yummy
flavorful
full-bodied
rich
robust
peppery
gingery

juicy
hot, spicy

mild-tasting
nutty, nutlike
piquant
savory
spicy
zesty
smoky
mouth-watering
lemony
tangy
tart
Examples of restaurant review commonly used terms:
—————————————————————–
Part 3 Yelp Help! and practice food photography
Yelp Help, Practice Exercise
1. At dinner tonight write 5 sentences describing the food, none of which reference taste.  Take a photo of it from different angles. Think about what makes great food photos.
2.  Think about  the best meal you have had. Write a 1- paragraph description of that meal and do not use the words, "delicious," "amazing," "incredible," "wonderful," or "yummy."  Refer to the food adjectives we discussed.
3. Think about the worst meal you have had.  Write a 1-paragraph description of that meal and do not use the words, "worst," "terrible," "disgusting."  Refer to the food adjectives we discussed.
_____________________________________________________
Food Photography
1. Use the grid
2. Natural Light is best
3. Rule of thirds
4. Check your dish.  Make sure it looks the best it can.  Consider props.
5. Choose your angle.
Notice the 6 different ways to photograph these cookies.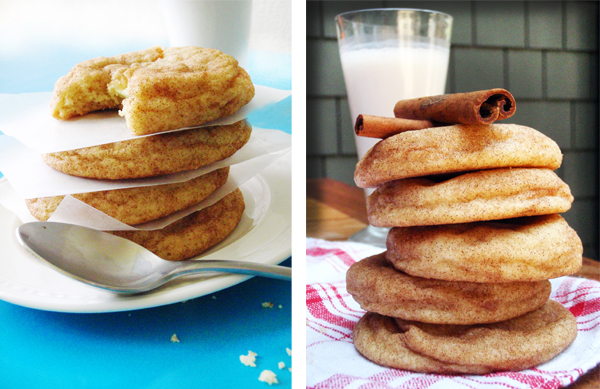 _____________________________________________________
Part 4: BEFORE WE GO ON OUR FIELD TRIP TO DOWNTOWN Birmingham
Birmingham middle schoolers write restaurants reviews as part of 'traveling classroom'
Review what you see at this link…
Read this article:
http://foodblogalliance.com/a/better-food-writing-adjectives/
In Mrs. Gilmore's blog RESPOND AS A COMMENT (below) to this post about writing reviews.  Your response must include:
Which restaurant you will be going to this Tuesday?
What do you think you may order?
What qualities will you be looking for?
What is important to you when enjoying a meal or a snack at a restaurant?
Make a list of at least 8 adjectives that make food sound good. (food and restaurant adjective suggestions below)
 TO TAKE WITH YOU ON OUR FIELD TRIP DOWNTOWN:
Use the document linked here to take notes at your restaurant.
Restaurant Review Notetaking Guide.
Pencil or a pen
Enough money to purchase your food and leave a tip if you are served by waitstaff.
15% and 20% Tip Table so that you can tip waitstaff accordingly.
Camera (optional).  Mrs. Gilmore will send two iPads with each chaperone.
————————————————-
Part 5: AFTER WE RETURN FROM OUR FIELD TRIP DOWNTOWN
Write a rough draft and have a TAG conference.  You will turn this in to Mrs. Gilmore.
Post your review to YOUR blog.  Make a new category: "Other Reviews."
Include a photo with your review and be sure you have a caption and giver credit to the photographer.
Comment on THREE other review blog posts from anyone in YOUR class that went to DIFFERENT restaurants.  Be sure ALL students in YOUR class have at least 2 comments.
—————————–
http://www.hybridrastamama.com/2011/12/150-words-to-describe-the-taste-of-food-to-children-and-adults-alike.html

Print Friendly